This past March we asked our J-1 participants to share their cultural experiences with us in the form of pictures. The IIEEX/GACCCalifornia Team would like to thank all participants for the high rate of participation. We thoroughly enjoyed receiving all photos and the uplifting stories behind them. In the end, we received so many great photos that selecting the winners was very hard. The top three winners display photos whose cultural activities and experiences have inspired us the most- and hopefully will inspire you to make the most of your time in the US. Participating in an internship in the US is more than learning about the American business environment, but also about interacting with new people and immersing yourself in the culture.
After careful deliberation, we are pleased to announce the followings winners of the 2019 Cultural Experience Photo Contest: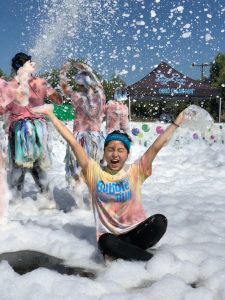 First Place: Jungyeon from South Korea – "After coming to the US there are a few things I have realized- and one of them was realizing how happy I am in this photo. Living and experiencing the culture of another country has been the best way to see other inner forms of myself. I feel like I am finally getting to know who I really am. Thanks for providing me the greatest opportunity ever! I can't explain how I am happy now! Always thanks for the GACC CA team!"
Jungyeon is interning at Mark Travers Architect in Seattle, WA as an Architectural Engineering intern.
Throughout her internship, she has learned how to use software for drafting and conveying detailed design intent. She has become proficient in online design software such as AutoCAD and Sketchup.
She has also helped prepare building permit applications, drafted and organized print drawing files, and assisted with residential projects as needed.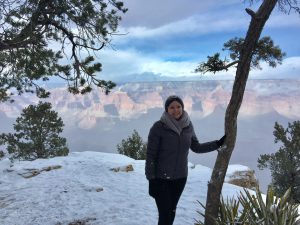 Second Place: Michaela from Germany – "This photo shows a rare sight of the Grand Canyon covered in snow. We only saw the Canyon like this for 15 minutes before the clouds were coming back and everything was foggy again. We were lucky to get this amazing view!"
Michaela is training at Norton Rose Fulbright US LLP in Los Angeles, CA as a law trainee. During her trainee program, Michaela has learned about various types of American legal documents. She has been assisting with the completion of corporate documents and minute books, conducting legal research, and managing the accounting/billing system. She has also been exposed to depositions and court hearings and participated in client meetings at the site of activity. She has gained a great perspective on US law and can bring much knowledge with her back to Germany as she finished her law degree.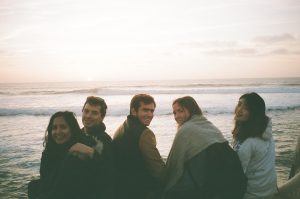 Third Place: Eonha from South Korea – "As my time in San Diego comes to an end I can't help but think about the friends I have met through this journey who made it in a period in my life which I will never ever forget. This photo was taken by my friend at my favorite place, Sunset Cliff, and it was one of the best memories of mine." 
Eonha is interning at the Washington Timbers Football Club in Vancouver, WA as a Sports Management intern. She has been assisting in many soccer operations functions including fall and spring recreational soccer, camp check-in and promotion, tournament support, and auction donation solicitations. She also has been helping out with our scholarship program, including fundraising and tournament support via field marshal responsibilities. This photo was taken during her language school program in San Diego as she prepared for her internship program.